The sharp increase in bird flu cases Around the world, it has raised fears in experts that the virus could be transmitted to humans and trigger an epidemic or, in the worst case, a new pandemic, as deadly as Covid-19.
From November 2021 to August 2022 more than 22 million cases have been reported in wild birds and poultry in 68 countriesaccording to figures from the World Organization for Animal Health (WOAH), double the historic record of 11 million recorded between October 2020 and September 2021.
Avian flu: what is it and how dangerous is it after the case recorded in China
To stop the epidemic, worldwide 94.2 million poultry were slaughtered, compared to 54.4 million the previous season. Before 2020, the number of birds culled to stop the spread of bird flu around the world was only twice 15 million.
But not only is the virus spreading at high speed, but it is also killing at an unprecedented rateso some experts are investigating whether this is the deadliest variant to date.
US, UK and France report record numbers
In the UK the virus is spreading alarmingly through chicken and duck populations, while a 'devastating number' of carcasses lie on the coasts of England, Wales and Scotland. They estimate that the recovery of infected birds could take years.
A spokesperson for the Department for Environment, Food and Rural Affairs acknowledged:The UK is experiencing the biggest bird flu outbreak in its history.and our teams are working day and night to support poultry farmers affected by this terrible disease.
Brits prepare for 'imminent pandemic' 20 years before Covid
"East he was an unprecedented season for the level of bird flu infection"said Christine Middlemiss, UK veterinary director, at the BBC. "We are really concerned about what the upcoming fall-winter season will bring to the return of migratory birds."
In FranceBetween November and December last year, more than 1,300 highly pathogenic virus groups were reported and 20 million birds were culled. Thus, between November and June 2022, 500 groups of highly pathogenic avian influenza were detected and 3.5 million birds slaughtered.
In United Statesthe Centers for Disease Prevention (CDC) estimated on August 29 that, so far in 2022, 2,116 cases of infected wild birds have been detected in 45 states, 40,373,131 infected poultry in 39 states and one human case.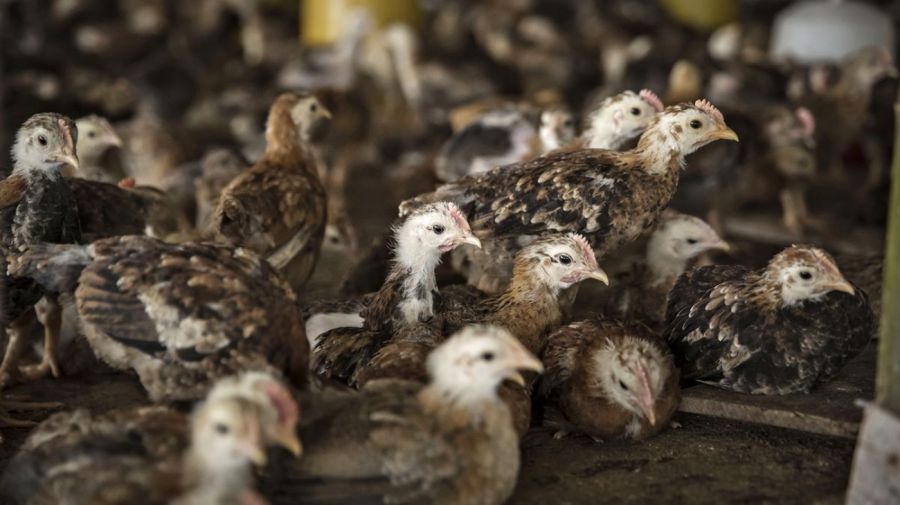 Omicron Mutations Reduce Vaccine Effectiveness
Experts don't ask if there will be an outbreak in humans, but when it will
some specialists believe a human outbreak of bird flu is "on the horizon" and refer to the Spanish flu, caused by a similar strain to the one currently circulating (H5N1), at the end of the First World War.
Although estimates vary widely, the virus is thought to have killed 50 million people worldwide, or about one in every 35 people alive at the time.
Paul Hunter, a expert British in infectious diseases from the University of East Anglia, said It's not a question of "if" bird flu will cause another human epidemic, but of "when". "If this happens in my life or in the life of my grandson, I wouldn't take a guess," he told reporters.
Covid incubation shortens with each new variant, survey finds
He warns that having an outbreak of bird flu and seasonal flu at the same time can be a ticking time bomb: "If you catch two unrelated flu viruses at the same time that infect the same cell, they start changing the genetic material."Hunter explained.
"We know the seasonal flu is coming, bird flu is on the horizon, it could happen," he said, for his part. Keith Neal, Emeritus Professor of Infectious Disease Epidemiology at the University of Nottingham.
"But the more the flu circulates [estacional] and avians, the greater the risk that the two will interact and cause a major genetic change," Explain. "In order of probability, I think regular flu will be our next pandemic, but the biggest concern is bird flu because if it spreads we don't have natural protection."
Simon Clarke, microbiologist at the University of Readinghe said that the current H5N1 strain is too poorly optimized to spread from person to personthat's why there have been less than 1,000 human cases in almost two decades.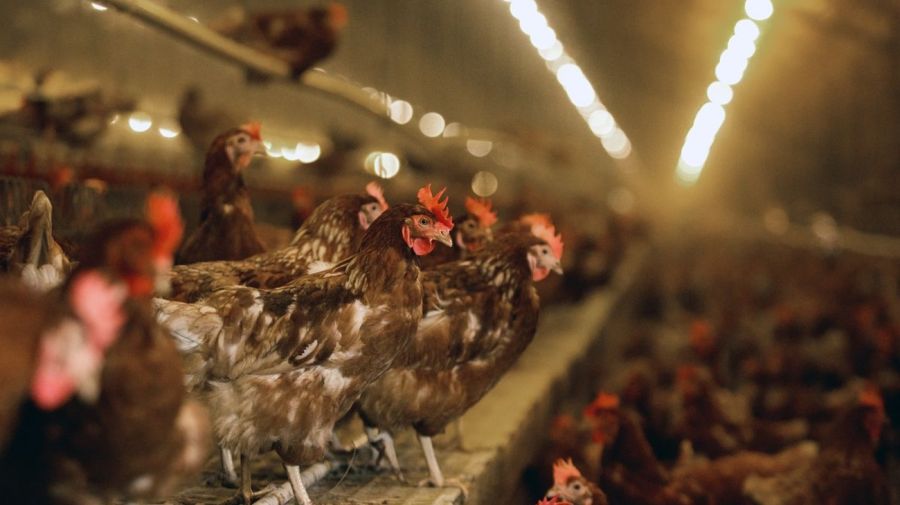 The rare case of the Italian who caught it all in Spain: Covid, HIV and monkeypox
He thinks the virus should spread to other animals genetically closer to humans. before gaining the ability to easily infect people, like the 2009 H1N1 swine flu epidemic, which killed nearly 300,000 people.
"Merely it is not particularly likely to jump and spread between humans, it would be more likely to pass through another animal such as a pig", he warned.
And he explained: "Pigs are more like us and we breed them intensivelyso you can see a situation in developing countries where the infection control protocol is not that strict and there is some overlap."
Clarke believes the next pandemic will be caused by the flu, but unlike other experts, he hopes it will be less severe than Covid-19: "Just because something is technically a pandemic doesn't mean it's going to fill intensive care units with people who have trouble breathing. We could have a pandemic flu that is not more pathogenic [severa] than the one we have every winter.
"Now that would cause problems because we get flu problems quite easily in the winter, but the word pandemic does not mean that the virus will necessarily attack large numbers," cleared up.
Avian flu questions and answers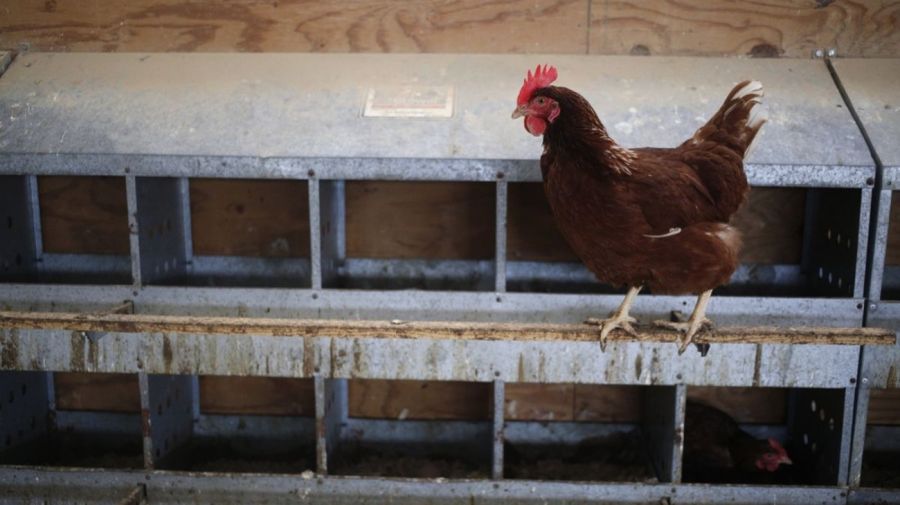 What is it?
Bird flu is the source of all human flu, scientists say. It often passes through another animal, like a pig, mutating and adapting to infect us.
Wild birds are carriers, especially during migration, and when they flock to breed, the virus spreads quickly to other parts of the world.
New strains tend to appear first in Asia, from where more than 60 species of shorebirds, wading birds and waterfowl travel to Alaska to breed and mingle with various migratory birds from the Americas. . Others go west and infect European species.
What strain is currently spreading?
H5N1. So far, the new virus has been detected in more than 22 million birds and poultry worldwide since September 2021, double the previous record from the previous year.
Not only is the virus spreading at a rapid rate, but it is also killing at an unprecedented rate, leading some experts to believe it is the deadliest variant to date.
Can it infect people?
Yes, but only 860 people have been infected with H5N1 worldwide since 2003 in 18 countries. The risk to people is considered "low" by epidemiologists.
But touching sick or dead birds is strongly discouraged as the virus is deadly, killing 53% of people it manages to infect.
Should I be worried?
Poultry farmers and people who handle wild birds are most at risk. Scientists say there is a small chance that a dual infection of bird flu and seasonal flu could allow the current strain of bird flu to adapt so it can spread between people, but it remains highly unlikely. .